CURRENT MASKING GUIDELINES are posted on the doors into the library.
We are asking all of our patrons … vaccinated or not … to wear masks in the library at this time.
OUR BOOK SALE ROOMS
Open every Saturday from 10 to 2
Specials will be posted in the Book Sale Rooms.
Enter at the lower end of the building, follow any posted instructions, and browse the extensive selections!
DONATIONS
We are accepting donations for our Book Sale Rooms … Books, DVDs, Music CDs, Audiobooks, Puzzles, etc., that are clean and in good condition. If you have a lot to donate, please call us at 607-569-2045 to make arrangements. If you're not sure if we can accept certain items, please ask.
All proceeds from sales benefit the Fred & Harriett Taylor Memorial Library.
Thank you for thinking of us.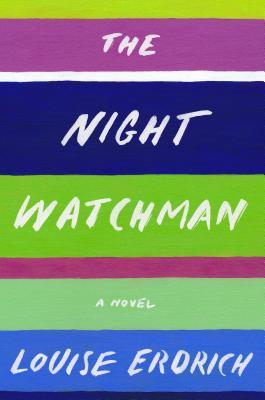 Hammondsport Book Club
The Hammondsport Book Club will meet on Monday, October 18, 2021, at 6:45 pm. The October book selection, The Night Watchman, by Louise Erdrich, is available for checkout.
The book club is open to everyone and new participants are always welcome to drop in.
More information is available at the drop down menu at the top under Library Book Club, such as book descriptions and upcoming titles.